Were you invited to take a Prevue assessment test? You've come to the right place!
Learn everything you need to know about the Prevue Assessment Test, including:
sample questions and explanations of all question types

 a free Prevue Assessment practice test

 prep courses to maximize your score potential

What is the Prevue Assessment Test?
The Prevue Assessment Test, also known as Learning & Reasoning, is a cognitive ability test that is used for hiring purposes. The test assesses basic problem-solving skills and abilities to learn and use new information, outlined by Prevue into General Mental Ability categories: working with numbers, working with words, and working with shapes.
The test contains 94 total questions and takes 20 minutes to complete. Questions are a mix of free-response and multiple-choice item types. It is divided into four sections. Continue reading below to learn about each section.
Free Prevue Assessment Practice Test
Try a quick free Prevue Assessment Test to see how you might perform on the real test. When you finish, you'll see a score report that will show how you did in comparison to other candidates who have taken this test, as well as the answers and explanations for each question.
Working with Numbers
Here you have 3 minutes and 24 questions.
The three question types in this section are arithmetic calculations, number sequences, and numerical analogies. Take a look at a sample question below:
Write the number which comes next:
10 | 11 | 13 | 16 | 20 | ?
The correct answer is 25. The difference between the first two numbers is 1 (10 + 1 = 11). The difference between the next two numbers is 2 (11 + 2 = 13). The difference between each number in the sequence increases by 1 each time. This means the correct answer will be 20 + 5, which is 25.
Working with Words
Here you have 8 minutes and 48 questions.
The three question types are hidden words, letter sequences, and anagrams. Take a look at a sample question below to get an idea for what these questions look like:
Find the letter sequence that is different from the others:
The correct answer is PON. All of the other sequences are in alphabetical order.
Working with Shapes
Shapes Part 1 is 7 minutes long and includes  14 questions. The question types are pattern sequences, pattern grids, and features in common.
Shapes Part 2 is only 2 minutes long and includes 8 questions. All 8 questions are about manipulating shapes in space, by changing their size, color, or other spatial factors.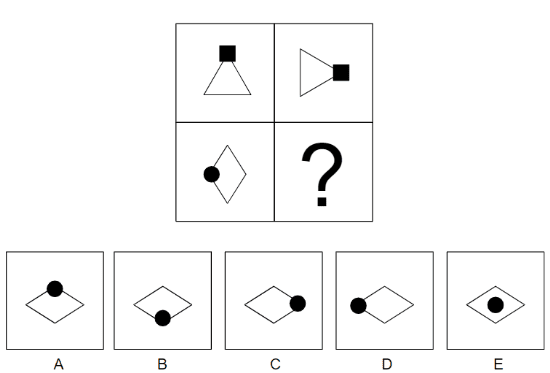 The correct answer is A
Your Prevue Score Report Structure
The report will include a general compound score (General Abilities) and a score per each of the three sections: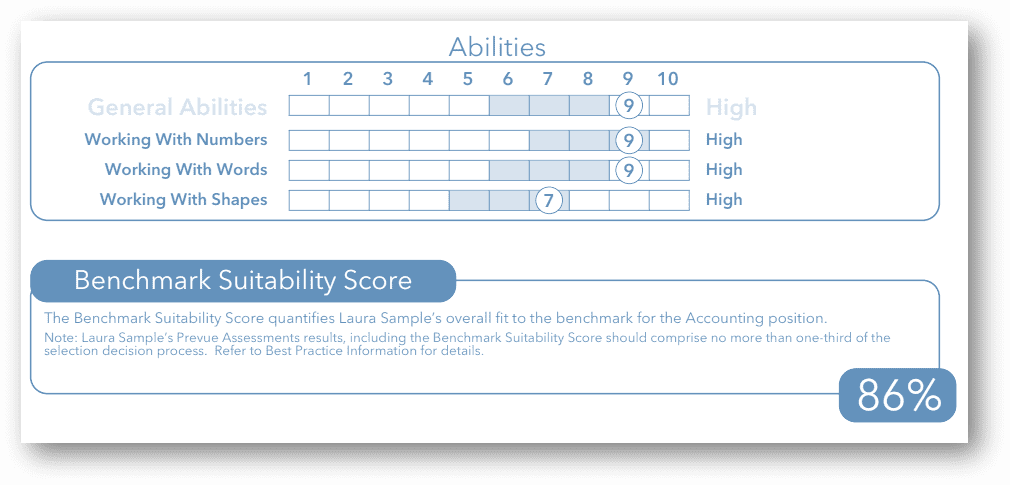 Prevue score report snapshot as seen on assess.co.nz
You can see the full sample report here.
Does Prevue offer a practice test?
What is AssessmentStation?
AssessmentStation is the name of Prevue's testing platform. That's where you login and take the assessment.